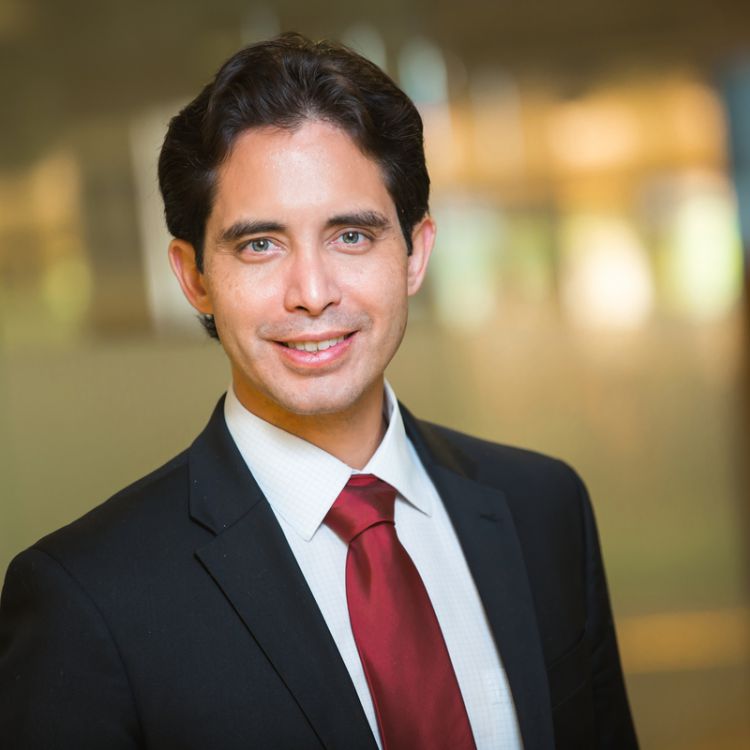 Areas of Focus
Regulatory Matters
International Legal Compliance
Litigation
Commercial Transactions
IASA Audit Preparation
ICAO Compliance
International Regulatory Harmonization
National Security
Unmanned Aircraft Systems
Aviation Sector Analytic Studies
Education
JD, Cum Laude, Duke University
MA, Political Science, Duke University
BA, History, Cum Laude, George Washington University
Honors / Recognition
Editorial Board, The Air & Space Lawyer
Contributor, The Diplomat
Legal Advisor, The Journal of Hazmat Transportation
Steering Group, ABA United Nations & International Institutions Committee
Memberships
American Bar Association
ABA Forum on Air and Space Law
ABA United Nations & International Institutions Committee
ABA Committee on Human Rights Law
American Society of International Law
Supreme Court Historical Society
Aeroclub of Washington
Bar Admissions
New York
District of Columbia
Court Admissions
U.S. Supreme Court
U.S. Court of Appeals for the District of Columbia Circuit
U.S. Court of Appeals for the Fourth Circuit
U.S. Court of Appeals for the Federal Circuit
U.S. Court of Appeals for the Armed Services
U.S. Court of Federal Claims
U.S. Court of International Trade
Roncevert (Ronce) Almond Partner
ralmond@wicks-group.com
202-457-7790 (office)
202-246-3853 (mobile)
Roncevert (Ronce) Ganan Almond is a Partner at The Wicks Group, PLLC. Ronce's practice encompasses both regulatory and commercial matters, as well as litigation. He regularly assists clients with proceedings and enforcement actions before the U.S. Departments of Transportation, State, Homeland Security, Defense, Treasury, Justice and other federal agencies. His experience includes cross-border transactions and international investigations, as well as other types of civil and criminal matters.
Ronce has assisted countries across the globe with developing legislation, regulations, and oversight policies consistent with international standards set forth by the International Civil Aviation Organization, a United Nations specialized agency. He serves on the United Nations Committee of Experts on the Transport of Dangerous Goods, which develops harmonized standards and model regulations to ensure consistency among government regulatory systems.
Additionally, Ronce has written extensively on international law, diplomacy, and national security. He is a contributor to The Diplomat, an international affairs magazine for the Asia-Pacific. He has also published in journals such as the Yale Journal of International Law, Harvard National Security Journal, Yale Journal of Regulation, Columbia Journal of Transnational Law, Fletcher Forum of World Affairs, Turkish Policy Quarterly, RealClearDefense and International Law News. The White House, U.S. Congress, national and foreign media, think tanks, and leading academic journals, like the Havard Law Review and MIT's International Security, have cited his written work.
Ronce serves on the Editorial Board of The Air and Space Lawyer -- the leading publication for legal practitioners in the field -- and as a legal-regulatory advisor at The Journal of Hazmat Transportation -- which provides analysis on issues of compliance, security, and safety. He is a contributing author to Aviation Regulation in the United States (ABA Book Publishing, 2014), a treatise on U.S. aviation law and related international regimes, and Our Ocean Guide (Lightbox Publishing, 2017), a multidisciplinary work dedicated to examining the seas as a global commons.
Ronce regularly speaks at legal and policy forums, including those organized by the International Civil Aviation Organization, American Society of International Law, American Bar Association, U.S. Trade and Development Agency, and America's leading universities. Internationally, he has served as chair and speaker of the Africa Air Cargo Summit and Afghanistan Air and Logistics Conferences. At the International Astronautical Congress, he presented on the development of space law before the International Astronautical Federation, International Academy of Astronautics and the International Institute of Space Law. He has also lectured on U.S. policy regarding international maritime law at the Ocean Policy Congress, organized by the Renewable Natural Resource Foundation. In his public speaking capacity, Ronce also serves as a guest commentator for television news programs worldwide covering issues of international relations, law, and trade.
Prior to joining The Wicks Group, Ronce worked with the United Nations Special Court for Sierra Leone and participated in the Duke-Geneva Institute for Transnational Law as well as the Joint Program in International Human Rights Law at Oxford University. He also has experience with the U.S. political process, working for congressional members, state parties, and three presidential campaigns.

Representative Experience
Representing certificate-holders, including the world's largest express transportation company, during enforcement proceedings and administrative appeals at the U.S. Department of Transportation and its modal agencies
Drafting and developing legislation and regulations to implement international standards such as those of the UN International Civil Aviation Organization
Advising airport authorities, management companies and fixed-base operators in commercial transactions, federal regulatory compliance issues, and civil litigation

Counseling the U.S.-China Economic and Security Review Commission, a U.S. Congressional commission, on legal issues and national security developments in the Indo-Pacific region

Supporting civil spaceport authorities on issues of compliance with federal regulations and oversight programs at the U.S. Department of Transportation
Counseling foreign operators and enterprises on achieving compliance with U.S. sanction regimes and national security requirements involving Iran, Russia, Ukraine, Syria, and Cuba
Assisting foreign air carriers with applying for authority under U.S. bilateral aviation agremeents and Open Skies relationships
Advising state and local authorities and political subdivisions on regulation of unmanned aircraft systems (UAS) consistent with federal aviation regulations and obtaining federal authorization for UAS operations in support of governmental functions
Assisting with the execution of complex public-private partnership airport projects consistent with federal law and programs, including the FAA's Airport Privatization Pilot program
Representing manufacturers, carriers, and shippers in federal hazardous materials legal proceedings before the U.S. Department of Transportation
Negotiating complex cross-border aircraft transactions involving export financing by U.S. Export Import (EXIM) Bank
Representing a foreign flag carrier before U.S. Department of Justice investigation of international air transportation and violations of U.S. antitrust law
Serving as trade association counsel responsible for compliance with U.S. antitrust law and legal advocacy before U.S. federal regulatory agencies
Counseling United Nations contractors in matters before the UN Secretariat and transactions related to supporting humanitarian relief
Assisting commercial carriers participating in multi-modal U.S. TRANSCOM operations in support of U.S. and NATO missions in Afghanistan and Iraq
Representing non-profit organizations and private operations on obtaining authority to operate in "no-fly zones" established by U.S. federal security regulations (SFARs) and UN Security Council resolutions
Representing a regional spaceport before the U.S. Department of Transportation for special permit authority in support of space launch operations under the NASA Commercial Orbital Transportation Services program
Managing multi-jurisdictional litigation, U.S. and foreign, related to complex aircraft transactions and issues arising under the Convention on International Interests in Mobile Equipment and its Aircraft Protocol (the Cape Town Convention of 2001)
Representing international passenger and cargo carriers in civil litigation to enforce the Convention for the Unification of Certain Rules Relating to International Carriage by Air (Warsaw Convention of 1929, as amended)
Assisting, pro bono, a h

umanitarian relief organization providing transportation services to global humanitarian community in order to access conflict zones and disaster areas