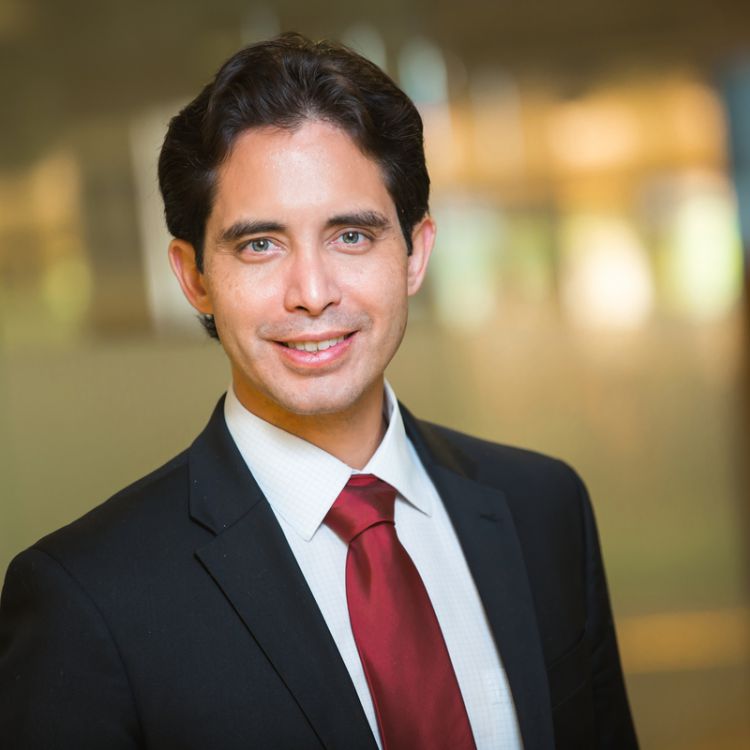 Areas of Focus
Regulatory Matters
International Legal Compliance
Litigation
Commercial Transactions
IASA Audit Preparation
ICAO Compliance
International Regulatory Harmonization
National Security
Unmanned Aircraft Systems
Aviation Sector Analytic Studies
Education
JD, Cum Laude, Duke University
MA, Political Science, Duke University
BA, History, Cum Laude, George Washington University
Honors / Recognition
Editorial Board, The Air & Space Lawyer
Contributor, The Diplomat
Legal Advisor, The Journal of Hazmat Transportation
Steering Group, ABA United Nations & International Institutions Committee
Memberships
American Bar Association
ABA Forum on Air and Space Law
ABA United Nations & International Institutions Committee
ABA Committee on Human Rights Law
American Society of International Law
Supreme Court Historical Society
Bar Admissions
New York
District of Columbia
Court Admissions
U.S. Supreme Court
U.S. Court of Appeals for the District of Columbia Circuit
U.S. Court of Appeals for the Fourth Circuit
U.S. Court of Appeals for the Federal Circuit
U.S. Court of Appeals for the Armed Services
U.S. Court of Federal Claims
U.S. Court of International Trade
Roncevert (Ronce) Almond Partner
ralmond@wicks-group.com
202-457-7790 (office)
202-246-3853 (mobile)
Roncevert (Ronce) Ganan Almond is a Partner at The Wicks Group, PLLC. Ronce's practice encompasses both regulatory and commercial matters, as well as litigation. He regularly assists clients with proceedings and enforcement actions before the U.S. Departments of Transportation, State, Homeland Security, Defense, Justice and other federal agencies. His experience includes cross-border transactions and international investigations, as well as other types of civil and criminal matters.
Ronce's professional background also extends to national security issues arising under U.S. and international law. He has advised clients - from government authorities to commercial enterprises - across the globe on achieving compliance with U.S. federal regulations and international legal standards governing aviation. He has also served on the United Nations Sub-Committee of Experts on the Transport of Dangerous Goods, which develops harmonized standards and model regulations to ensure consistency between global regulatory systems. Ronce has also assisted in the development of civil aviation regulatory systems consistent with international standards and model regulations developed by the International Civil Aviation Organization, a United Nations specialized agency.
Ronce has written extensively on international affairs and national security issues for publications such as the Harvard National Security Journal, Columbia Journal of Transnational Law, Fletcher Forum of World Affairs, Turkish Policy Quarterly, RealClearDefense and International Law News. In addition, Ronce serves as a regular contributor to The Diplomat, a current-events journal for the Asia-Pacific, on the Editorial Board of The Air and Space Lawyer -- the leading publication for legal practitioners in the field -- and as legal-regulatory advisor to The Journal of Hazmat Transportation -- which provides analysis on issues of compliance, security, and safety. He is a contributing author to Aviation Regulation in the United States (ABA Book Publishing, 2014), a treatise on U.S. aviation law and applicable international regimes. His publications have been cited by the U.S. Congress, national and foreign media, think tanks, and academia.
Ronce also regularly speaks at industry events and international forums organized by the International Civil Aviation Organization, American Society of International Law, American Bar Association, U.S. Trade and Development Agency, and universities. He has served as chair and speaker of the Africa Air Cargo Summit and Afghanistan Air and Logistics Conferences. Ronce will be presenting on the development of space law at the 2017 International Astronautical Congress in Australia.
Prior to joining The Wicks Group, Ronce worked with the UN Special Court for Sierra Leone and participated in the Duke-Geneva Institute for Transnational Law as well as the Joint Program in International Human Rights Law at Oxford University. He also has experience with the U.S. political process having worked for congressional members, state parties and three presidential campaigns.

Representative Experience